The Reader's House magazine exists to connect entrepreneurs, authors, artists, coaches, doctors who are always ready to share their story and passion with an interview, and we put them to The Reader's House spotlight.
The Reader's House Magazine is published weekly, to be ordered by and distributed to online book sellers and retailers over 200 countries and around 40.000 platforms, online stores, retailers and libraries. So we reach a wide audience and compete in the publishing marketplace.
If you select STAR INTERVIEW we'll feaure you on the cover, and give you 4 pages inside you to express your work, titles, sevices and yourself.
Benefits of featuring on the Reader's House Magazine
⓵ Reach beyond the regional boundaries
The Reader's House magazine is sold out worldwide both print and electronic; everyone can purchase it and read them as per their own wish. If you promote your brand in The Reader's House magazine, you can profit from that. If you select STAR INTERVIEWS your name, title and services will be shown over 40.000 networks, platforms and online stores like Amazon, Barnes&Noble, Rakuten KOBO, Blackwells, Waterstones, and more over 200 countries.
⓶ Reaches faster in publishing and distributing sector
The Reader's House magazine helps to reach the audience in a lesser period of time. We also provide the magazine as flip. Readers get it to any electronic devices in seconds.
⓷ Making contenflexible
One of the major advantages of using The Reader's House magazines is that it helps to increase the page content. You can ask us to change the content or increase the content page without any restriction. We will add the new both print, electronic, flip and on web.
⓸ Our digital magazine doesn't kill the printed version
Our digital magazine and printed magazine are made at the same place. There are still many people who love to read the printed magazine and try to purchase a hard copy of the magazine. If anyone is willing to purchase the digital and printed magazine, no one will stop him from this.
⓹ SO What is next?
If you feel that you have a story to tell and share with your audience, please contact our Editor at editor@thereadershouse.co.uk with a subject "STAR INTERVIEW". We'll get back to you soon.
RELATED ARTICLES
See the Reader's House on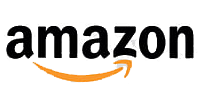 US UK DE FR ES IT NL JP BR CA MX AU IN

USA CA UK IN ZA AU HK JP PH SG TW TH AT BE CY EE FI GR IE IT TR





and more at UK STORES - USA STORES and GLOBAL